…ah, dodgy Li-ion batteries, strapped to my head… what could go wrong?
I wanted to get another battery for my ContourHD helmetcam… but for such a small battery they aren't cheap! So I dug around the VholdR forums and Ebay… and found that I could get 2 aftermarket batteries shipped to my door for less than the price of a single OEM (even before tax+shipping!). So I send $28.53 US to Lion Battery and a week later they arrived in a small padded envelope.
The packaging said they were made in China by Cameron Sino. Some of the OEM battery ads made a point of saying that some aftermarket batteries had a poor fit… but at first glance the Cameron Sino copies appeared to be the same size (aftermarket on left, OEM on right):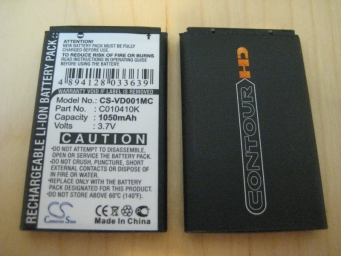 …but when you put them in the camera you can see that they're a bit thinner: if you wrapped a piece of paper around them (or a thicker sticker) they would be a perfect fit (aftermarket on top, OEM on bottom)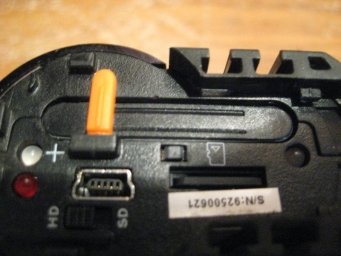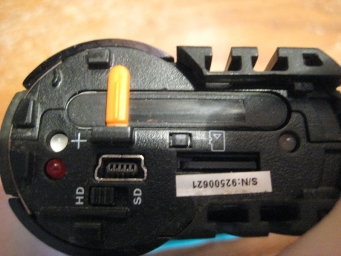 I charged and discharged all of my batteries a few times and recorded run times (2 used OEM, 2 new aftermarket). It was easy enough to do: just turn on the camera… come back when it's dead… and then look at the length of the video files it recorded. The averaged results:
OEM runtime: 2h38min
Aftermarket runtime: 1h50min
…in other words the Cameron Sino batteries only had about 70% of the capacity of the OEMs… though the advertising/packaging claims the same 1050mAh capacity of the originals. This wasn't a huge surprise: I'm well aware of what I'm getting when I buy cheap batteries from Ebay. In this case it turned out to be a deal. Why? If I ordered 2 batteries from the site I linked above (that says they're on sale) it costs $65.98 for the batteries, $3.30 for tax, and $5.70 for the cheapest shipping (= $74.98). The 28.53US I paid is $30.06 Canadian… 40% of the OEM price.
So, 70% of the runtime, for 40% of the price. And they still last over 1h45m before I have to swap them out. That's a deal!