[Recovered: Original post date Sept 16th 2012]
My Himoto buggy has been running fine, but hot: the 4600kv Castle motor I had in it was faster than stock… but I've read that even the slower stock motor ran hot: and there's not much room to gear down. Solution: buy a cheap slower motor, in this case a Tacon 3660 3500kv.
Here it is compared to the previous motor: new Tacon on top (light green) and old Castle on the bottom (dark green). The Tacon is about 1cm longer: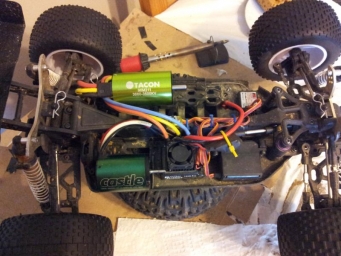 It just clears the ESC – the motor wires on Tacons aren't that flexible, so I let them ride over the ESC fan and bent the ESC wires to meet the motor wires instead: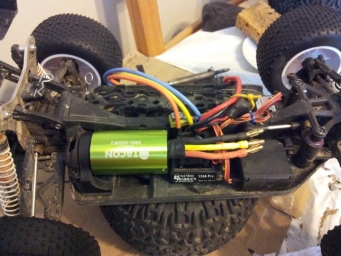 Here it is after the first test run: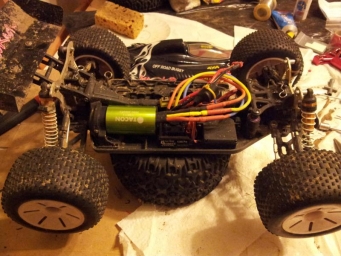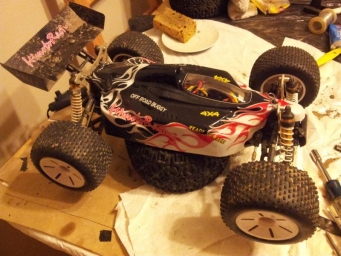 Because I wanted better performance in the grass I had also ordered a set of 2.2″ ST tires: at $20 for a pack of 4 I couldn't say no. During the test runs the motor and ESC were on the upper range of acceptable temperatures with the body off… but still too hot with the body on. The buggy body fits tight… so I'll drill some holes in my old basher body first to see if I can bring the temps down. If that doesn't work I may turn it all the way into a Stadium Truck so the motor can hang out in the breeze.