Usually when I show up at a RC Track I'm lugging a large toolbox, wearing a packsack, carrying a reusable grocery bag… and I still need to make a second trip back to the car to get my RCs. After seeing how other hobbiest were carrying their gear around, I asked for an OFNA Hauler Bag for Xmas… …and Santa got my letter! 🙂
Because I fly home for Christmas, Old Saint Nick thoughtfully drop-shipped the bag to my apartment (Losi 22 buggy for scale):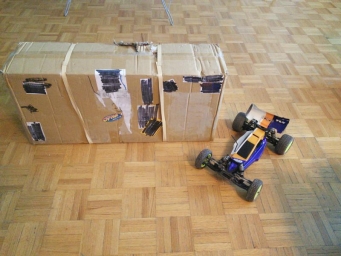 Inside was a tough nylon bag, and a lot of cardboard: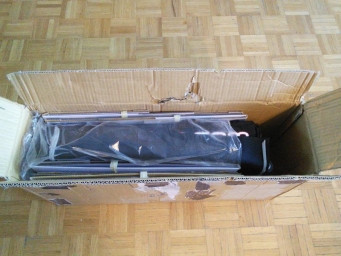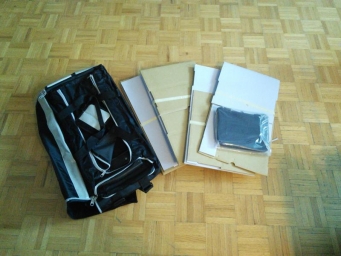 Assembly was straightforward. The main bag had plastic walls that folded up and out to give the whole thing some backbone, and tough slats with strong velco on each end spanned the inside to create 2 shelves. Then the cardboard slabs could be folded into 2-ply drawers: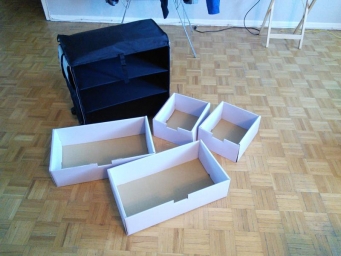 I saw some suggestions online to tape the edges of the cardboard: the drawers were strong enough but they would wear as they were moved in and out. I applied Gorilla Tape to mine: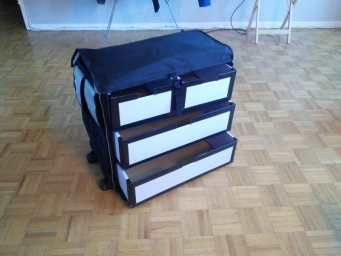 With the side panel rolled down and held with 2 zippers and a velcro flap everything was snug as a bug in a rug! Pull out the handle and tilt the bag back a bit, and it easily rolled across the floor on 2 wheels that were braced into the bottom.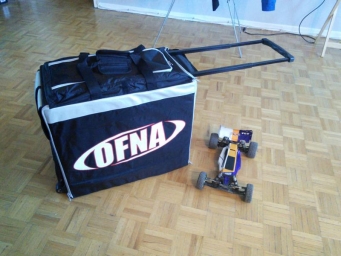 I've been back to Apex RC twice with the bag now, and it holds all my tools, charger, and radio with room to spare! I still usually bring a packsack, but now it's only for things I rarely need so it can stay in the car. It has also brought a bit more organization to my RC setup at home since I can pretty much "live out of the bag". RC Hauler/Carrier bags start at around $100, but they're a great way to keep everything in one place in a package that's portable!