Normally winter starts when we get our first doesn't-melt-the-next-day snowfall, but living in Toronto I've had to make exceptions. This year I'm counting winter as starting today, when I first moved my summer hobby indoors.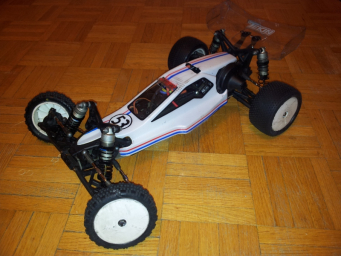 I made my first trip back to Universal Raceways with a new-to-me Team Losi 22 2wd buggy, bought from a really friendly guy I met on LondonRC.
This isn't my video, but it does show how I should be driving, eventually:
Today if I made it one lap without flipping the car over I patted myself on the back. Baby steps.