My favorite RC store is at it again: today they had their first race of 2013! I had a lot of fun last year, so I charged up my batteries and got my toys ready to pack in the car: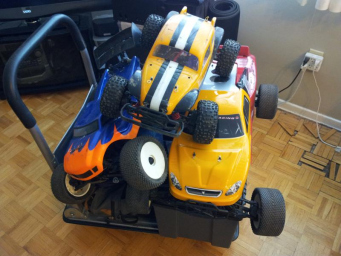 By the time I rolled in around 3:45 there were already lots of people there. The DJ was playing music and the registration table was signing people up and giving away drinks: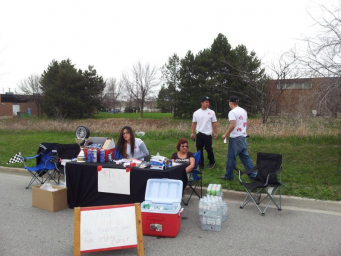 It was the hottest day so far this year and everyone was either sprawled out on the grass hill along the track, or milling about the starting line. Behind the hill was a large lot with plenty of parking where people were tuning their cars and driving for fun. ARCS had received permission to block off a road in Brampton which worked out perfectly: a straight bit of pavement for the racing and lots of room for spectators.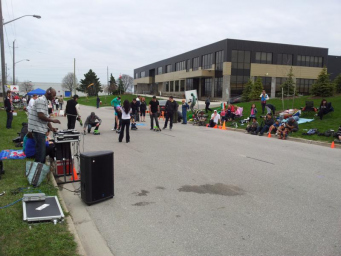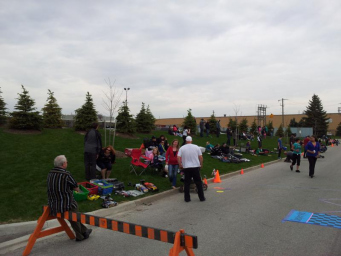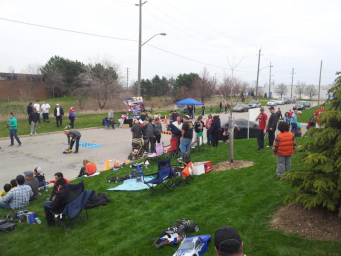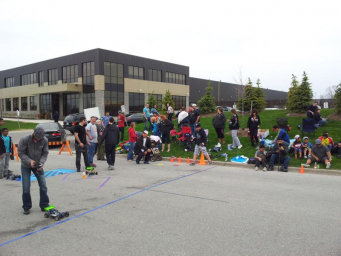 One of the sponsors was the Southern Ontario RC Crawlers. They had a small crawler layout by the sign-in area to show off what they can do. They're also hosting the new ARCS forum: thanks guys!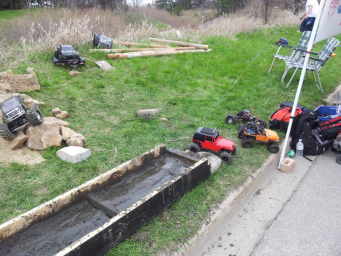 RC cars were everywhere: from 1/10th electrics to 1/5th gas-powered. By far 1/10th nitro and electric were the most popular, with a handful of 1/8th's, and only three 1/6th electrics and three more 1/5th gas RCs.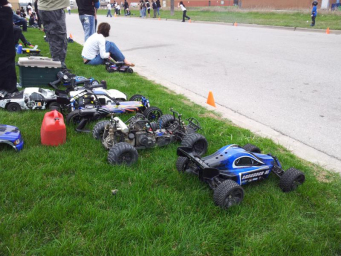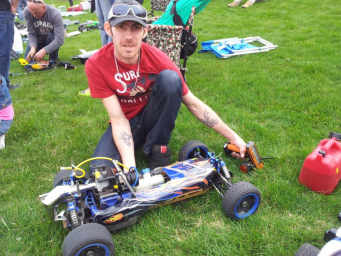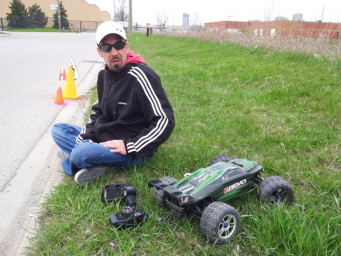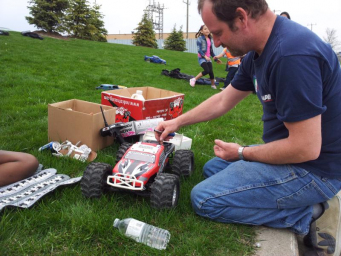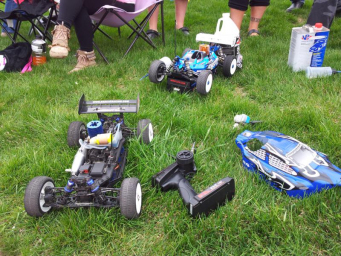 There were lots of pairs of people to call up for racing, but David and Pamela from ARCs did a great job of keeping everything moving. The main races were interspersed with second-chance rounds for the popular classes, and there were many Free-for-All rounds that anyone could participate in, even people that didn't have Redcats! There were a dozen RCs racing down the track for the FFA rounds – many people walked away with free T-shirts by winning a FFA (including me!).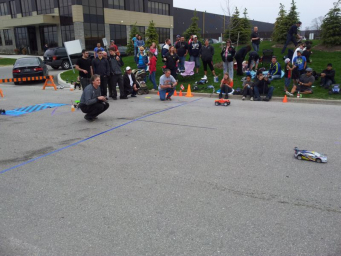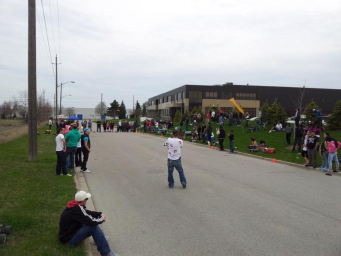 Start your engines: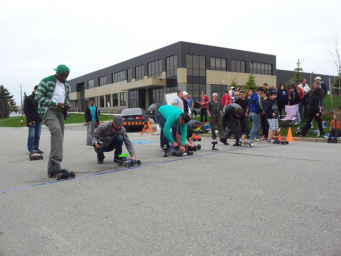 Ready, set, go!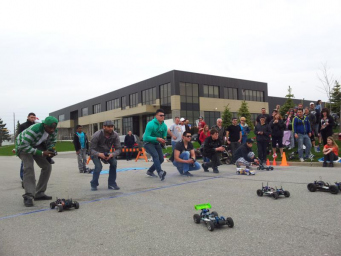 My Shredder did well, winning against 2 others in my class. But I clipped another car and DNF'd the final round – I hope someone got video to see where I went wrong 🙂 . That still got me a consolation prize, and I'll be back next time! I think I have the speed… just have to keep it straight. Many thanks to the team at ARCS and their sponsors. I wish more RC hobby stores would run events like this!
[Edit April 29th]
There is video! My crash is at about 1:38: